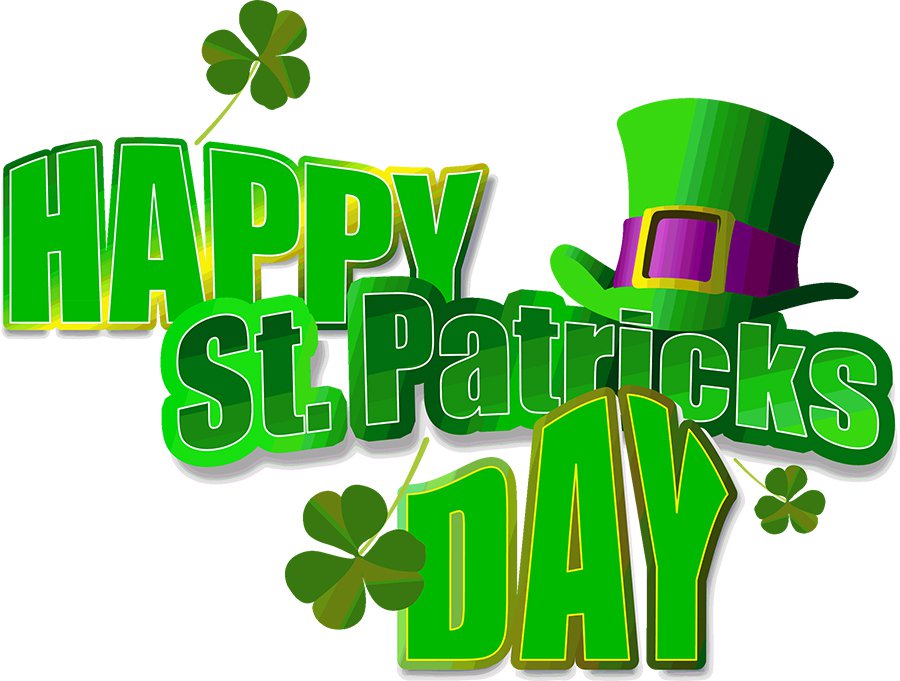 St. Patrick's Day has become a highly celebrated holiday in the US. When Irish immigrants came to America, they chose that day to celebrate home and all that was Irish. It took until the 20th century for people of non-Irish descent to join in the festivities. Many American cities turn green on March 17, even coloring waterways green, not to mention green food and drink, and shamrocks on every corner.
- Boston, Massachusetts hosts the reportedly oldest St. Patrick's Day parade, and has grown substantially since the first parade of Irish-Catholic Redcoats marching down the streets with "Fifes and Drums" to honor their home country's saint. The South Boston parade route is three miles long and is attended by a million spectators.


- Green water isn't a welcome sight for most people, except on St. Patrick's Day. Savannah, GA, and St. Louis, MI, celebrate with city fountains flowing green; in Chicago, a portion of the Chicago River is dyed green, and Tampa's Hillsborough River becomes the River O' Green.


- For 245 years, the streets of Philadelphia have filled with marchers, and the parade has grown to approximately 20,000 participants, including bagpipes, floats honoring the patron saint, and, in 2018, will be led by Grand Marshall Sister Mary Scullion, a member of the Catholic Religious Sisters of Mercy.

- O'Neill, Nebraska is home to the world's largest shamrock, and they celebrate the special day with a parade that centers around the giant concrete leaf and includes a dodgeball tournament.


- San Francisco boasts the largest celebration in the western part of the country, and not only has a parade and lots of Irish music, but a huge scavenger hunt. Party-goers enjoy a unique dish for the holiday--Irish nachos made of fried sliced potatoes, of course, topped with cheese, bacon and jalapeños.


- New London, Wisconsin becomes New Dublin on March 17 after residents dressed as leprechauns, with city officials' approval, change the signs in the town. Their parade isn't complete without a parody adaption of James Joyce's "Finnegan's Wake," using a green hearse.


- Yes, Virginia, there is a Dublin in the US, and it's located in Ohio! The city hosts plenty of festivities for everyone, and the local Lions Club holds a pancake breakfast fundraiser with--you guessed it--green syrup! Before the parade begins, onlookers get to enjoy the Inflation Celebration, where the large inflatable parade entries are brought to life, and it's a sight to see!
St. Patrick's Day celebrations can be as unique as the cities they are held in. If your local festivities aren't as different as these, every town and citizen can still be Irish on March 17. Just be sure to wear your green to avoid a pinch from a leprechaun!
Courtesy of Chester County PA Realtor Scott Darling.