Wednesday, October 30, 2019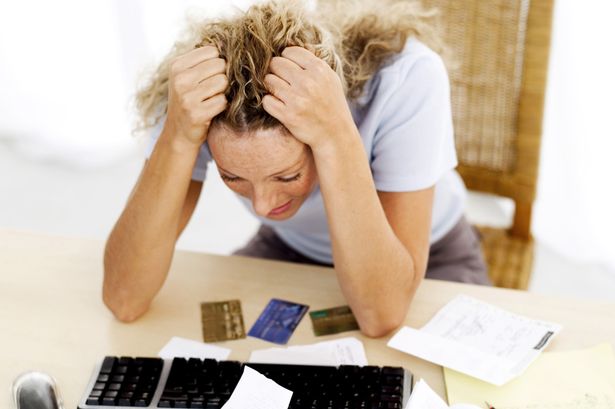 There are practical uses for credit cards, such as rewards points, cash back on purchases, and airline miles to name a few. Having a credit card can also have drawbacks if you're not responsible with that piece of plastic. Read on to see if you're making any of these mistakes…
Paying the minimum payment every month keeps your credit score in check, but the interest added to the balance can make a negative impact on your credit. Pay as much as you can afford over the minimum billed amount, or, better yet, pay off the balance each month.


Late payments not only damage your credit, but if you're sending it late every month, the late fees and interest on the balance will max that credit card out, and it could take years to pay it off. Set up an auto-pay plan or mail your payment a week in advance of the due date.


Spending just to receive rewards is a good way to get you into credit trouble! Sure, those rewards are great, but they're usually a small percentage of your purchases. The added interest will be far more than any rewards you're seeking and will cost much more in the end.

Cash advances may seem like help, but the interest on them starts as soon as that money is in your hand, and there are usually extra fees involved. Cash advances are essentially cash loans and are treated as such. Beware of "convenience" checks your card company offers to you because they are cash advances in disguise.


Maxing out your balance, or worse, spending over your credit limit, is a good way to reduce your credit score. The over-balance fees are tremendous, and not having any available credit left on the card will affect the credit utilization ratio.


Tossing your statement without reading it can cause you to miss important announcements from the company, as well as fraudulent activity, or changes in your minimum payment due.


Using your credit card at the grocery store or to pay utility bills will help in an urgent situation, but only if you can pay the full balance at the end of the month. If you're using a credit card for everyday purchases, it's time to get your finances under control.
Don't let mistakes cost you money and a good credit rating! Keep your balance less than 30% of your credit limit, maintain a manageable monthly payment, and your credit report will benefit. Credit cards are good tools to use to build credit or keep your score high, but only if used wisely.
Courtesy of Chester County PA Realtor Scott Darling.
Photo credit: mirror