Results from the annual REAL Trends 500 once again display the difference between RE/MAX Associates in the U.S. and their competitors: RE/MAX agents, on average, sell more homes.

Within the brokerages participating in the 2014 REAL Trends 500, RE/MAX agents averaged 17.8 closed transaction sides in 2013, a figure more than double the average (8.4 sides) of all other agents. The RE/MAX average easily topped the average of major competitors such as Coldwell Banker/NRT (9.1), Century 21 (8.4), Berkshire Hathaway HomeServices (7.9) and Keller Williams (7.2).

RE/MAX agents also averaged $3.9 million in sales volume, 60 percent higher than the $2.5 million average of all other agents in the survey.

In perhaps the most telling result, when you rank the brokerages by Transaction Sides Per Agent, 91 of the top 100 firms are with RE/MAX. Associates in those offices averaged a staggering 32 transaction sides each.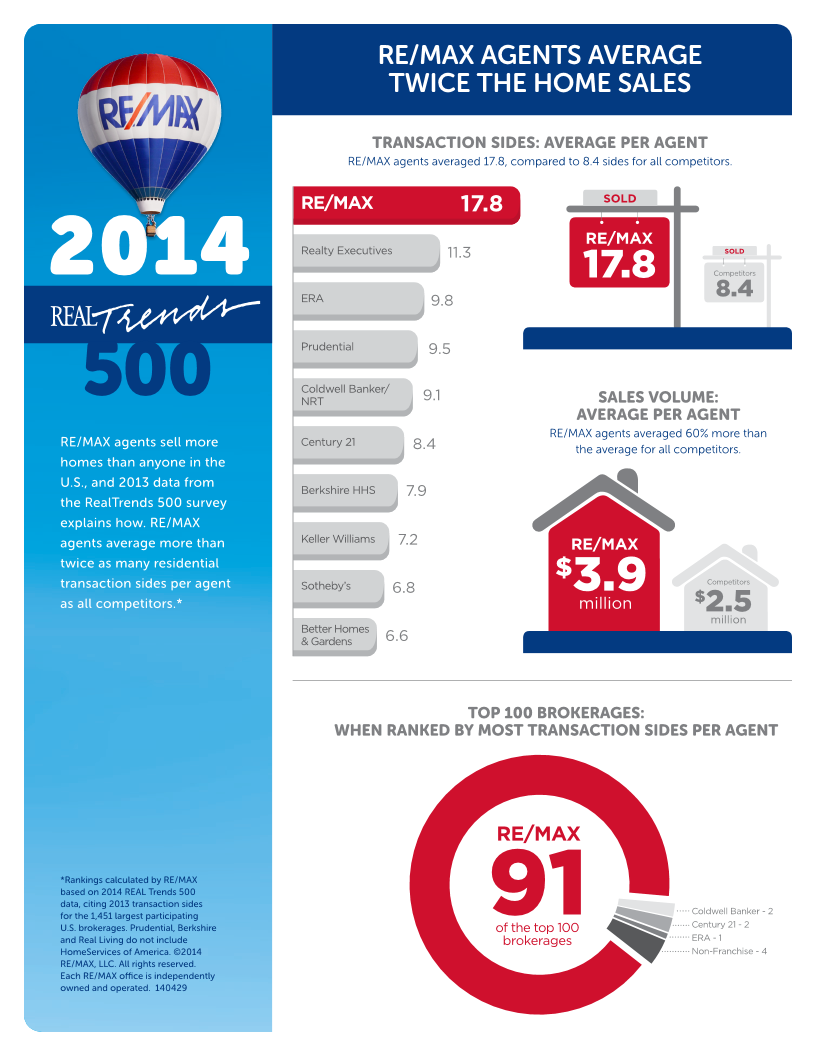 Ready to buy or sell a home. Contact me today and let's get started!