Thursday, February 16, 2017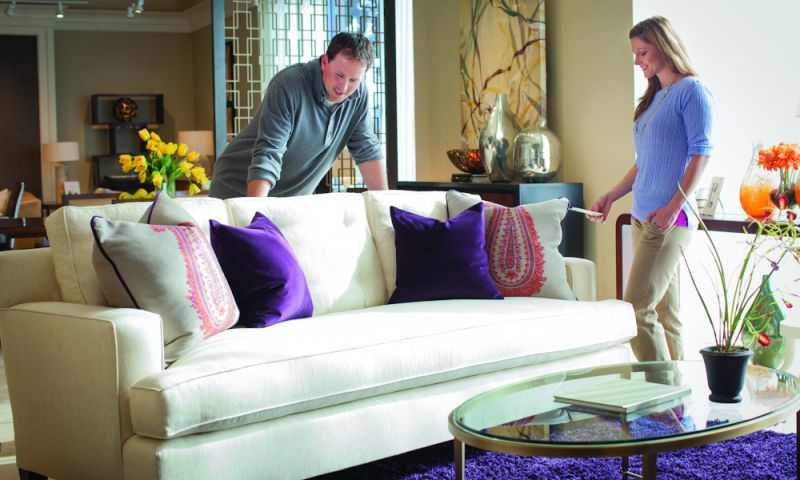 If you have recently purchased a new house and you would like to fill it up with new furniture you have likely found that it can be quite the overwhelming task and an expensive one as well. There are a few money saving ideas for furniture shopping that can help you out quite a bit in your search for new furniture and those have been listed below.
One good thing you can do to help you save a bit of money when furniture shopping is to call a few of the stores you are going to be visiting ahead of time. This way you can find out if they have prices you can afford and also if they have brand names that you are interested in. This can save you a little bit of time and money so that you don't waste it traveling long distances.

Another money saving idea for furniture shopping is to make sure to look at every piece of furniture that the store has by walking the entire shop. Many times there are clearance items or items that perhaps are slightly damaged in the store but they are not out for all to see. Do your due diligence and walk the entire space so you don't lose out on any good deals.

Yet another good way to save money when furniture shopping is to purchase consignment furniture. You can find lots of really nice pieces by shopping consignment.

If you find a piece of furniture that you have your heart set on do your best to bargain with the seller. You never know unless you ask.

Shopping estate sales is another way to get good prices on furniture. Many times you can get pieces at estate sales that are worth much more than you pay for them so you can make your home look very nice.

Lastly if you want to save a good amount of money on furniture why not refinish what you already have! Old furniture can become new again if you are able to successfully refinish it.
Hopefully this list of money saving ideas on furniture buying has gotten you thinking in the right direction before you begin making your purchases. Now get out there and save some money and furnish your home with beautiful new furniture.
Courtesy of Chester County PA Realtor Scott Darling.