Wednesday, February 20, 2013
Some sensible travel tips for you…
After the busy December season is over, holiday bills have been paid, and life has settled in to the doldrums of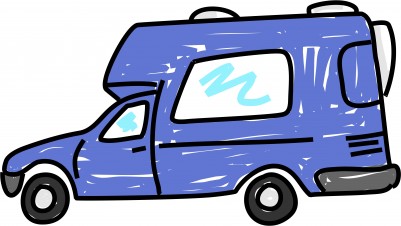 winter, many folks leave their Chester County PA home to treat themselves to a badly needed vacation or well-deserved weekend escape. Whether you plan to travel via plane, train, or car, these basic but helpful tips compiled by ASTA (American Society of Travel Agents) allow you to begin and end your trip on a positive note.
Before leaving:
Packing light

saves time and energy when it comes to avoiding an overfilled trunk, wrestling with heavy bags, or struggling to fill the last empty space in the overhead bin.
Be sure to secure your Chester County PA home. Lock all doors and windows and don't forget to set the alarm. Also, discourage potential burglars by having a friend collect your mail, setting lights on timers, and omitting details of your trip on the answering machine or on social media sites.
Have a friend drive you to the airport, or take a shuttle or public transportation.

Take the worry out of getting to the airport, particularly in bad weather, by staying at a nearby hotel the night before an early flight.

As flights are often overbooked during heavy-travel times, it's critical to check in early. Domestic travelers should arrive at the airport at least two hours prior to departure, while international travelers should arrive at least three hours in advance.

Remember that delays can—and often do-- occur. Bring water and snacks, an inflatable pillow, a good book, favorite CDs, an MP3 player, and a deck of cards to help pass time.
Car travel:
Before you leave your Chester County PA home, have a qualified mechanic check all the car's vitals: brakes, battery, fluid levels, tire pressure, light bulbs, and any parts that need regular maintenance.

Bring emergency equipment such as a first-aid kit, flashlight, blankets, drinking water, and snacks, along with flares and jumper cables.

Don't leave valuables in your car. Pack all items, especially expensive electronics, in the trunk.

If you're

traveling with children

, get everyone involved by singing or reminiscing about favorite memories. The ride will be over before you know it, and you may actually look forward to the drive back home.
Whatever your mode of travel, make sure you take time to rest, relax, and enjoy yourself !