Friday, December 28, 2018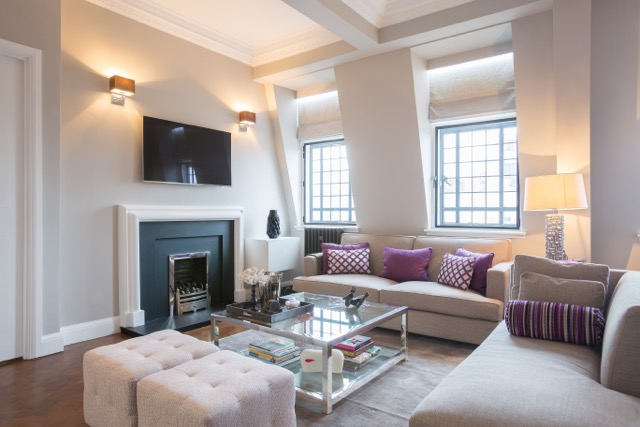 The large dining room, family room or bonus rooms was one of the things that sold your house to you. Despite our good intentions, though, those rooms sometimes end up being used for storage, folded laundry, or just not being used altogether. Use these ideas to inspire you to get these rooms ready to spend more time in:
Most extra bedrooms end up being the guest room, whether you have guest often or not. Turn that room into a dual-purpose room; use a daybed with trundle or a wall bed so you'll have more space in the room for other things.

- Set up a home office or study space for the kids.
- Add a small double-leafed or card table, use stackable or folding chairs, install some shelving, and have the room serve as the game/play room.

- If your children like to invite friends over for video games, hang a flat screen on the wall, a small shelf for their game console, lay a cushy area rug on the floor, and purchase bean bag chairs, slip chairs are large floor pillows for seating.

- Create a reading room with a small bookshelf, a comfy chair, blanket, small side table and lamp.
You couldn't wait to start decorating and using your extra room, but you're stumped on exactly what to do.

- Get the television out of your living space, get some affordable seating, and create a home theater.

- Do you have a musician in the family? Soundproof the walls, add extra electrical outlets, and clear the floor for your own concert hall.

- Give your workout equipment a home in the extra room, use a small television for workout entertainment, install a comfortable bench, hooks for small towels, and include a small fridge for water and smoothies when you're finished with exercising.
Busy families don't always have time for a sit-down meal at the dining table, but there's no need to use it for special occasions.

- Use one end of the table for office space. A dining room is less busy than other rooms, and you can get more done there without distractions. Use a laptop for the space, take advantage of wireless printing, and use part of a china cabinet for supplies so you won't fill the room with office clutter.

- Consider using a smaller table or remove the leaf from a large table. Place some comfortable seating at one end of the room, add a sideboard to use for a coffee/tea bar, and have an after-dinner seating area.

- If your home lacks an extra living area, why not use it for family time instead of a dining area? Treat the space as you would a den, and furnish it with sofa, chairs, and television for a cozy family room.
There are no rules that say a room must be used for what the blueprint says. Your home is just that--your home. You know best how you and your family can use a space. It doesn't have to cost a lot; shop thrift shops and tag sales, or use what you already have. You can add extra space to your home without picking up a hammer and nail!
Courtesy of Chester County PA Realtor Scott Darling.
Photo credit: livingroomideasq.blogspot.com