Wednesday, December 23, 2015
Realtor.com has ranked the HOTEST Real Estate Markets in November. The temperatures may be dropping but California real estate is hot, hot, hot scoring 12 of the top 20 spots with San Francisco as #1. The good news for the rest of the country is trends always seem to start in California and move eastward. This bodes well for our local market in 2016!
Residential activity in Chester County (Single-family and Condo)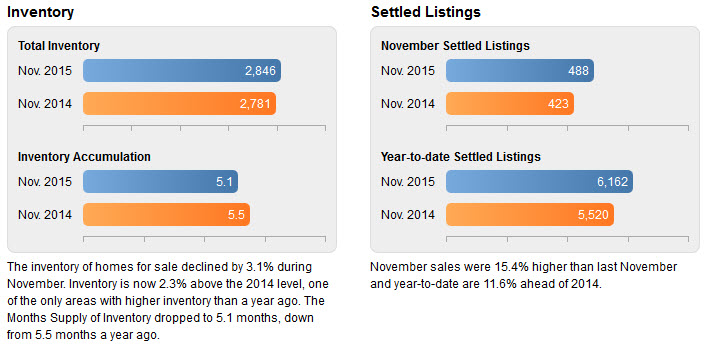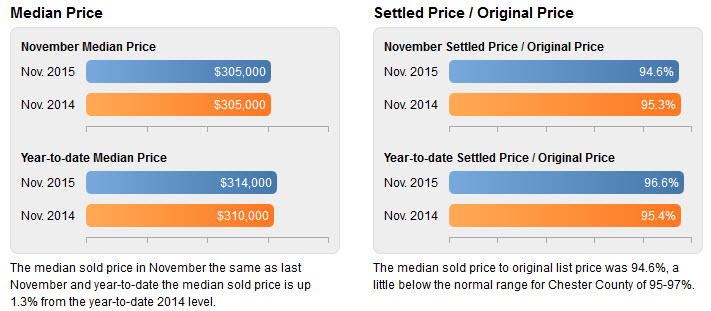 What's happening in the Local Market?
November was right where expected, sales up, but not by as much as we've been seeing, and prices level. Year-to-date sales are up 14% and median sales price is up 2%. Looking ahead to next year as predictions from experts begin to appear: more of the same. Strongest headwinds are low inventory and the probability of mortgage rates increasing, although it's unlikely that the expected increase to 4.5% by the end of 2016 will adversely impact home sales.

Curious about the value of your home? Get your home's value here!